Coimbatore also known as Kovia is the 2nd largest city of Tamil Nadu. It is one the fastest growing cities of India, proudly called as the 'Manchester of South India'. With over 25,000 small, medium and large industries, textile mills, is also the home of leading IT companies. The city has witnessed utmost growth in last few decades. With increasing population there has been immense number of colleges which gives easy option for the students to choose from.
1. PSG College of Arts & Science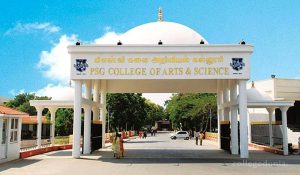 PSG CAS is considered o be the premier institutions for higher studies in Coimbatore. The college offers 39 Under Graduate and 24 Post Graduate programmes. Unique M.Phil and Ph.D programmes are also offered in 23 Departments. The exposure of PSG CAS is one of a kind, the huge campus and events happening every week, it is perfect combination of studies and activities. The college also provides placement opportunities for students.
Address: Avinashi Rd, PSG CAS, Civil Aerodrome Post, Peelamedu, Coimbatore, Tamil Nadu 641014
2. Dr. GRD College of Arts and Science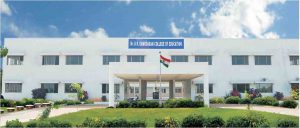 GRD College affiliated with Bharathiar University, and recognized by UGC. IT offers Co-educational Institution offering Degree, Post Graduate, M.Phil and Ph.D programmes in Management, Computer Science and Information Technology, Biotechnology, Visual and Mass Communication, Commerce and International Business, and Tamil literature, etc. Creative streak is an annual event which is the one to look forward to apart from the other events.
Address: Avinashi Rd, Civil Aerodrome Post, Peelamedu, Coimbatore, Tamil Nadu 641014
3. Sri Krishna College of Arts & Science
<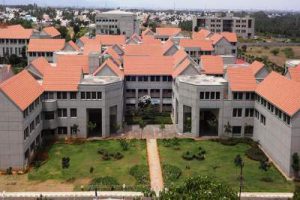 Sri Krishna College is a reputed college in Coimbatore. The college offers 30 Under graduate, 13 Post Graduate and 9 Research Programme to the students. With a massive campus and placement opportunities Sri Krishna College has flourished in recent years, making its mark in Coimbatore. NCC, NSS and Sports is guided, responsive and continuous evolving.
Address: Kuniyamuthur Road, Sugunapuram East, Sugunapuram, Kuniamuthur, Coimbatore, Tamil Nadu 641008
4. Hindustan College of Arts & Science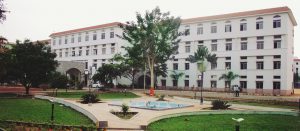 Hindustan College located in the heart of Coimbatore. Over the years, our institutions have achieved excellence in providing state-of–the-art infrastructure with highly dedicated and experienced faculty. The college offers 15 Under Graduate, 7 Post Graduate and 2 Research Programmes. Hindustan College has a cosmopolitan atmosphere attracting students internationally as well.
Address: Hindusthan Gardens, Behind Nava India, Avanashi Road, Peelamedu, Coimbatore, Tamil Nadu 641028
5. Avinashilingam University for Women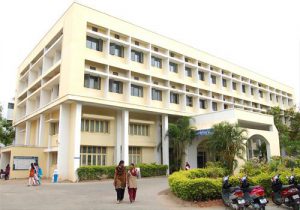 Avinashilingham University provides quality education to woman at all levels. With feasible fee structure and great infrastructure and facilities, this University is a good to go for all the girls. It is located in the major area of Coimbatore with all transportation facilities available.
Address: Bharathi Park Rd, Tatabad, Forest College Campus, Saibaba Colony, Coimbatore, Tamil Nadu 641043